WATERSPORTS
2 hours 400€ up to 8 people
Wanting to try some watersports on the Costa Blanca? We offer four watersports at White Coast Charters: Waterski, Wakeboard, Ringo and Subwing. Our skippers are qualified watersports instructors and can teach you the best way to enjoy these sports.
Waterski
The classic two ski arrangement which has been thrilling water babies since the 1920s.
A reasonable level of fitness is required to waterski. This sport is available to children aged 12 and over. If you are already an experienced skier you can mono-ski behind our powerful RIBs
Wakeboard
Developed in the 1980s as 'Skurfing' on a single board. The modern wakeboard developed through the 1990s to become the familiar shape we see today. The best way to describe Wakeboarding is like snowboarding behind a boat with a similar layout and standing arrangement. A reasonable level of fitness is required for wakeboarding and is available to children aged 12 and over.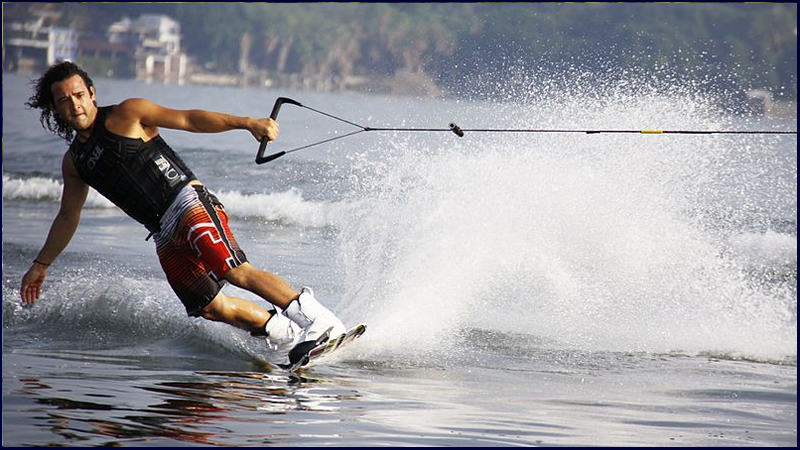 Ringo
Pretty much anybody can Ringo. An inflatable disk towed behind the boat, Ringo is a very simple and easy watersport. You just hold on tight! Ringo is available to children aged 8 and over.
Subwing
This is the latest watersport craze and it's going down a storm! Subwing is really easy. So easy in fact that it is easier to do than it is to explain. You simply hold on to the Subwing while being pulled behind the boat at a steady 2-4 knots. This might sound slow but you'll feel like you're flying under the water. You do not need to be particularly fit to enjoy Subwing. You can remain on the surface until you are comfortable, then when you're ready just take a breath and point the board down to dive then up to resurface. Glide and spin effortlessly under the water. Be a Dolphin!
See our Prices Page for more information / trips and to book